The first part of the Assembly Instructions for the assembly of an 18th-century French longboat with three-masted sailing rigging was published. It contains a large number of photographs detailing the assembly process of the hull of the boat.
Now everyone who can accurately cut the paper with a knife on a ruler or template will be able to build such a model.
Instruction Part 1. Hull is freely available. Anyone can download it.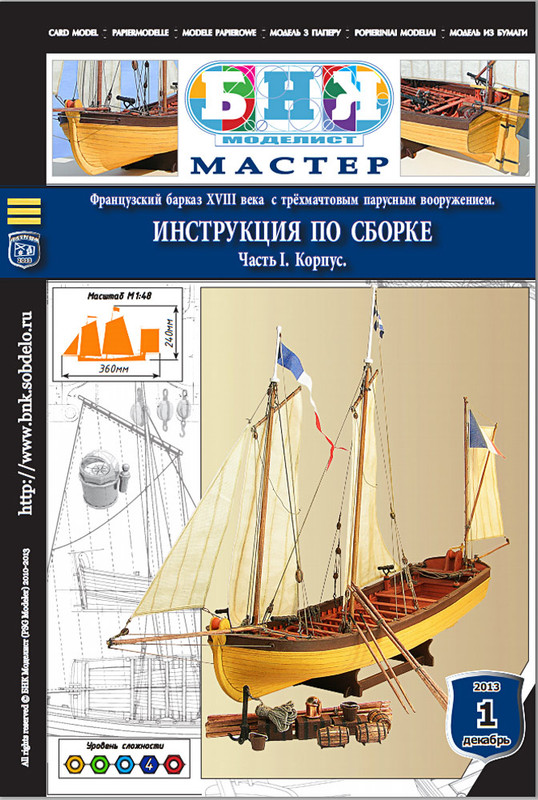 In the second part of the Instruction I plan to talk about the device of the sailing armament of the longboat: sails, masts and rigging. True, when it will be, I do not know. It is very big work.
Use, do not be shy! But the Instruction is only in Russian…. By now. I'm going to translate the instructions in English.